Securing one's financial future is one important aspect of preparing for retirement. Stock market and other forms of paper investments are good but they are subject to rise and fall based on market forces. However, investing in gold is a great way of diversifying one's portfolio.
There are different ways in which you can make this investment either be by buying bars, bullion coins or certificates. There's no one-approach-fits-all for every investor; you therefore owe yourself the responsibility of finding what works best for you. Click here for tips on retirement planning.
In this article, we will share with you tips on how to secure your financial future with gold IRA so stay with us.
What Is Gold IRA?
This is a special kind of Individual Retirement Account that allows the account holder to use gold as a retirement investment. These individuals can either buy the physical commodity in form of coins or bullion or securities related to precious metals.
This account must be operated separate from any other form of retirement account. However, the rules for limits to contribution and distribution are the same. You are required to open the account through a custodian or a broker/dealer.
All IRAs are tax-advantaged accounts designed to help people save towards retirement. These include traditional, Roth and gold IRAs but the difference is that gold IRAs allow investors to save money by investing in gold and other precious metals. 
Precious metals IRA as they are also called can be opened/funded with pre-tax or post-tax money. Since this account entails the purchase of physical precious metals that require adequate storage, you must use a custodian. This may be a brokerage firm or bank and they are the ones that will manage the account.
The funds in this account can also be used to invest in other gold assets such as the following:-
Stocks in companies that mine gold
Exchange-traded funds (ETFs)
Gold futures
Precious metals mutual funds
Check out this site for more on this: https://economictimes.indiatimes.com/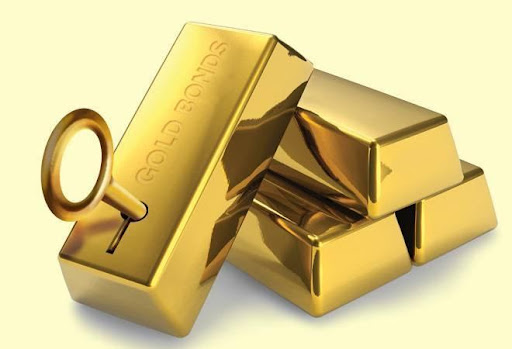 Advantages and Disadvantages Of Gold IRAs
Just like with every other investment, this type of retirement account has its advantages and disadvantages. It will do you a world of good to know what you are going into before opening this account. So here's a brief summary of the pros and cons of this venture:-
Advantages
Suitable For Long Term Investment
Physical gold is not a liquid asset; similarly, IRAs are not either! Since an individual retirement account is designed for retirement, the best asset to invest in with it is precious metals. This is because it is an investment that you get the best from only when you hold it for a long term.
Comes With Tax Advantage
Gold IRA offers some of the tax advantages that the traditional IRAs have. Whatever contributions you make to a traditional IRA are tax- deductible. Additionally, whatever qualified withdrawals you make from a ROTH account are also tax-free. 
Gives You Greater Control
With this type of account, you control your investment decisions. This is because Gold IRAs are self-directed. 
Disadvantages
Income Has No Tax Advantage
Due to the fact that there is no interest or dividends payment or any other form of returns with gold bullion, you don't have the advantage of the investment growing tax-free. What you get is a break on whatever capital gain that comes when you sell the physical commodity. 
Has Funding Restrictions
Based on the rules of IRS, you cannot transfer any gold or precious metal in your possession into a gold IRA. Additionally, you cannot buy the precious metals yourself and send to your account. It is only a custodian that's legally permitted to carry out all your transactions for you.
Comes With Higher Fees Than Traditional IRAs
There are a number of things that affect the fees you pay in this type of investment. These include the custodian's fees, the cost of storage and insurance of the physical commodity and all other miscellaneous expenses that come with owning physical precious metals. Bear in mind that you cannot store your precious metals at home or by yourself; it is against IRS rules so there is no way around the fees.
Preparing To Invest In Gold IRA
Before you invest your money into a gold IRA, it is vital that you do your due diligence of finding out all that there is to know about it. There are many online platforms that make this step easier than it was in times past. You can start by checking out how to open a retirement account on Metal Res or other helpful platforms.
After you have carried out thorough research, you should know how to choose the right custodian. Here are some things to consider:-
License – Ensure that the custodian you are considering is legitimate and has a license to practise.
Years of Experience and Competence – The years of experience that a firm has in providing custodial services is quite important. The longer they've been in business, the more you can rest assured in their abilities to deliver. You can also check customer reviews to rate their competence.
Fees – Every business or company aims to make profit and custodian firms or banks make profit from the fees that they charge customers. Make sure that you have full disclosure of all the fees involved and that they are worth the services you'll receive.
Value Added Service – Some custodians are just concerned with giving you the basics; these ones are not your best choice. Look out for custodians that will go over and above the call of duty to ensure that you invest right and that your investments are profitable in the long run.
Conclusion
If you get a good custodian, you are already on your way to success with your investments; that is why this step is very crucial. Another thing to bear in mind is never to be in a hurry to make a decision with your investment(s).